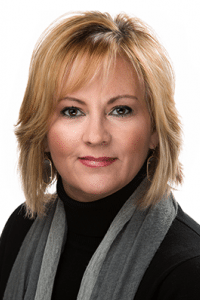 Susie O'Bannion
Showroom Sales Manager
Texas - Dallas Design Center
sobannion@codarus.com
Phone: (214) 746-5155
Fax: (972) 525-8781
After graduating from The University of North Texas with a BA in Education, Susie found that sales/service and education was right up her alley. She taught High School for a couple of years before an opportunity to live in the Dutch Caribbean came along where she lived for two and half years. After returning to the states, Susie found herself in the retail industry working at both Dillard's and Neiman Marcus, this is where her interest in design began.
Susie left the retail world for marriage and a family and after her children started school, Susie began a career in the wholesale/manufacturing industry where she became the National Sales Manager for Lady Primrose Products. Susie was thrilled to join the Codarus Dallas Showroom in early 2015 and finds joy in assisting a variety of customers in the Interior Design Business
Susie is the proud mom to two wonderful children. In her spare time she enjoys her family and friends and is looking forward to watching some SOONER football.