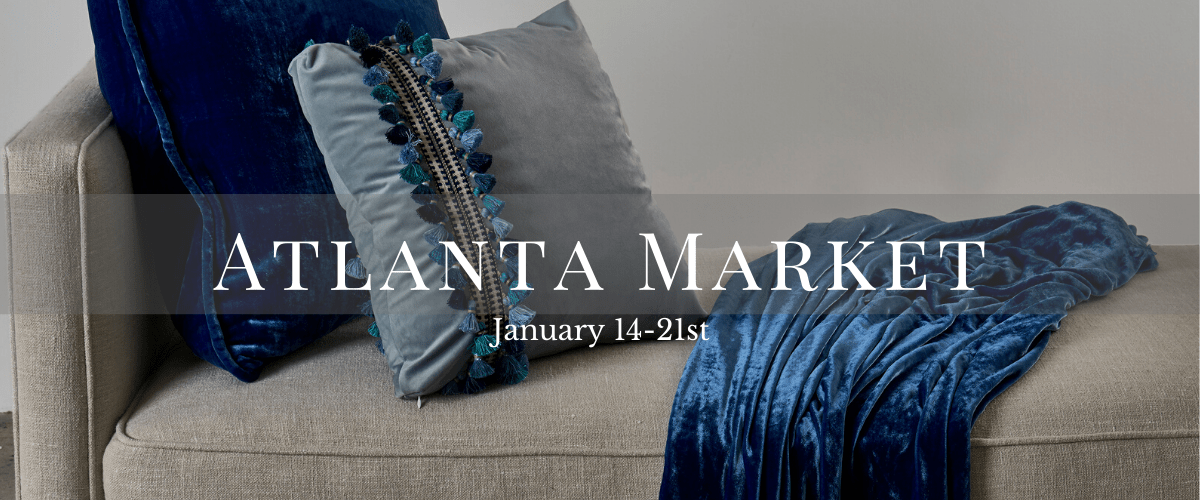 Atlanta January Market


Tuesday January 14, 2020 - Tuesday January 21, 2020




9:00 am - 6:00 pm
Mark your calendar for the upcoming Atlanta Market & be sure to Schedule an appointment with your Territory Manager for 2020 Winter Market Season!  Use our Online Schedule Request to make your market appointment – don't miss out on our new introductions and show incentives!
Save the Date for the following Atlanta Market Events: 
Daily Join us for morning coffee & breakfast bites.  During the afternoon we will serve lite horderves & wine.
Thursday January 16th 9:30am-10:30 am – Ask Annie Q & A
Everything you ever wanted to know about bedding – but were afraid to ask.
Don't know a duvet from a Chevrolet? Think matelassé is a Canadian hockey player?
Join Annie Selke at the CODARUS showroom on Thursday 1/16 for complimentary espresso drinks, pastries and an informal "Ask Annie" Q&A, moderated by CODARUS President, Cody Ables.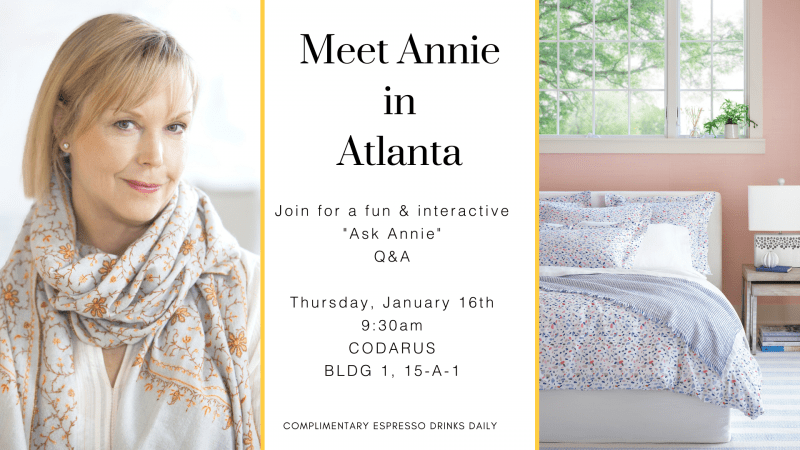 Thursday, January 16th 5:00-7:00pm – Join us in celebrating Abyss & Habidecor's Emerald Anniversary of 40 years!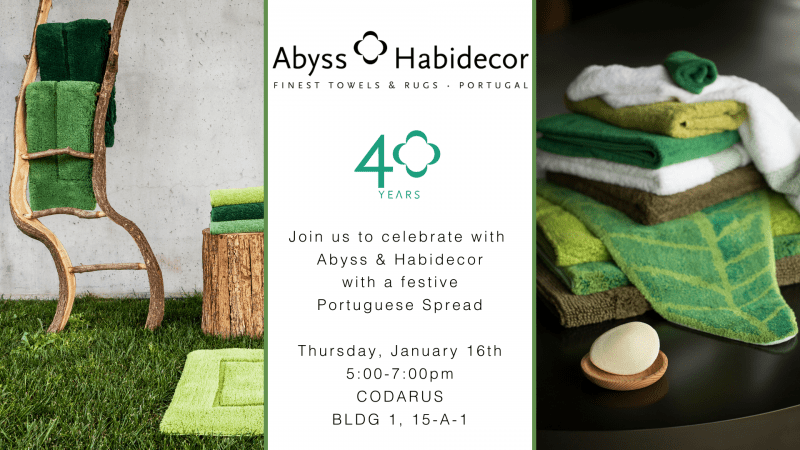 Stay connected with our market announcements, events, new introductions – SUBSCRIBE HERE for our email campaigns for the latest information.  We look forward to seeing you soon in Atlanta!