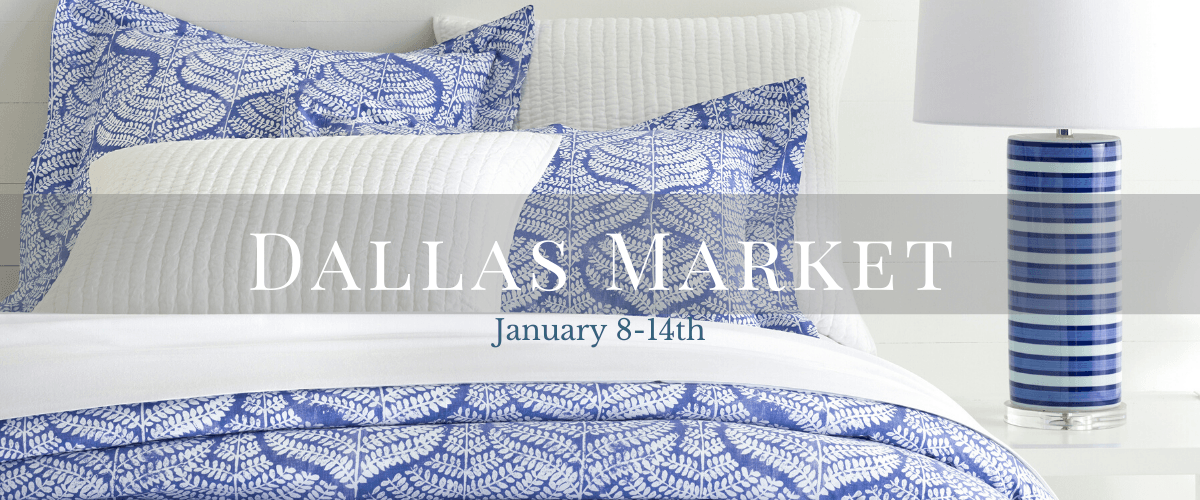 Dallas January Market


Wednesday January 8, 2020 - Tuesday January 14, 2020




9:00 am - 5:00 pm
Mark your calendar for the upcoming Dallas Market & be sure to Schedule an appointment with your Territory Manager for 2020 Winter Market Season!  Use our Online Schedule Request to make your market appointment – don't miss out on our new introductions and show incentives!
Your Ride is on Us to & from the Dallas Design Center – Click Here Claim Your Uber Code
PLUS, We have an opportunity for Hotel savings through Virgin Hotels, Visit www.virginhotels.com/dallas & Enter
Promo Code "DESIGN" to book & receive 15% off Guest Room Rates!!
We will have more information soon about the new season with sneak peeks, market events and show specials.  Be sure you are receiving our email campaigns for the latest information, SUBSCRIBE HERE
We look forward to seeing you soon in Dallas!