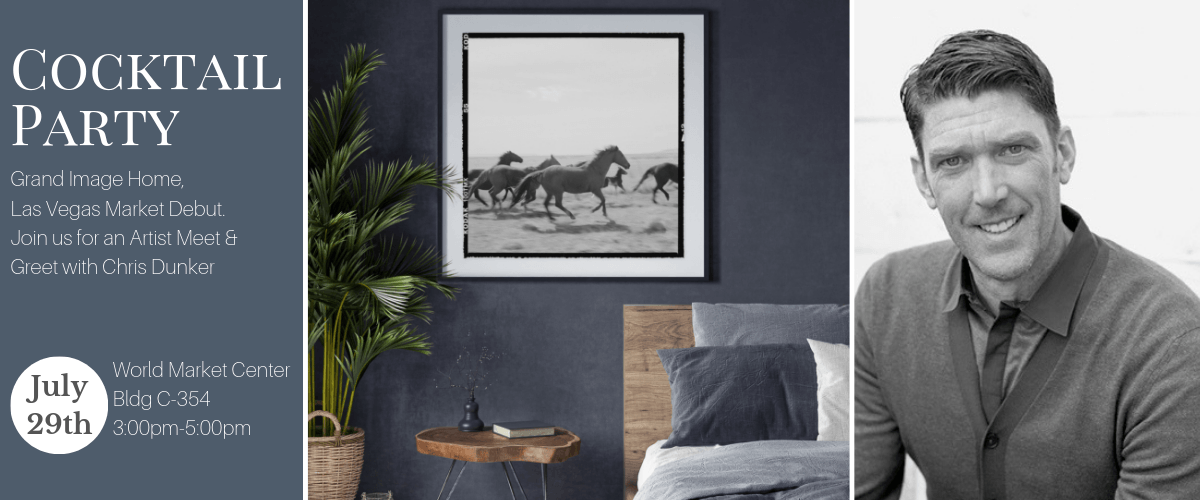 Meet the Artist - Chris Dunker


Monday July 29, 2019




3:00 pm - 5:00 pm
We are excited to announce our debut with Grand Image Home at the Las Vegas Market!
Please join us on Monday July 29th, 3:00pm-5:00pm for a cocktail party with Grand Image Home.  Meet & Greet with artist Chris Dunker as he unveils his newest exclusive collection with Grand Image Home.
Chris Dunker has photographed industrial culture and the vast rugged terrain of his home state, Utah, for over two decades. His father, a photographer and industrial film maker, introduced photography to Chris at an early age. In 1995 he completed a Masters of Fine Arts in photography from Utah State University. Chris grew up in China Lake, California located in the isolated and remote high desert east of the Sierras and 100 miles west of Death Valley. Grounded in the present yet rooted in the past, his compelling images convey a uniquely romantic, and often nostalgic, perspective on the dramatic and wild natural landscapes of today's American west.