Las Vegas January Market


Sunday January 26, 2020 - Thursday January 30, 2020




8:00 am - 4:00 pm
Heading to Las Vegas Market?  Be sure to Schedule an appointment with your Territory Manager for our Market Show Specials!  Use our NEW Online Schedule Request to make your market appointment – you don't miss out on our new introductions and show incentives!
Best of the West Events
A collaboration with ReStyle Source, Las Vegas Market & Rue, we are celebrating The Best of The West.   Join REstyleSOURCE and guest moderator Kelli Lamb, Editor in Chief of RUE Magazine, as they discuss "West Coast Style" with a curated panel of taste-making, design-duo influencers! Panel discussion will take place on Sunday, January 26th 3:00-4:00pm, Bldg B, WorldView on 16.
You are invited for Brunch in the CODARUS Showroom, Monday, January 27th from 11:00am-1:00pm in our Showroom, Bldg C-354.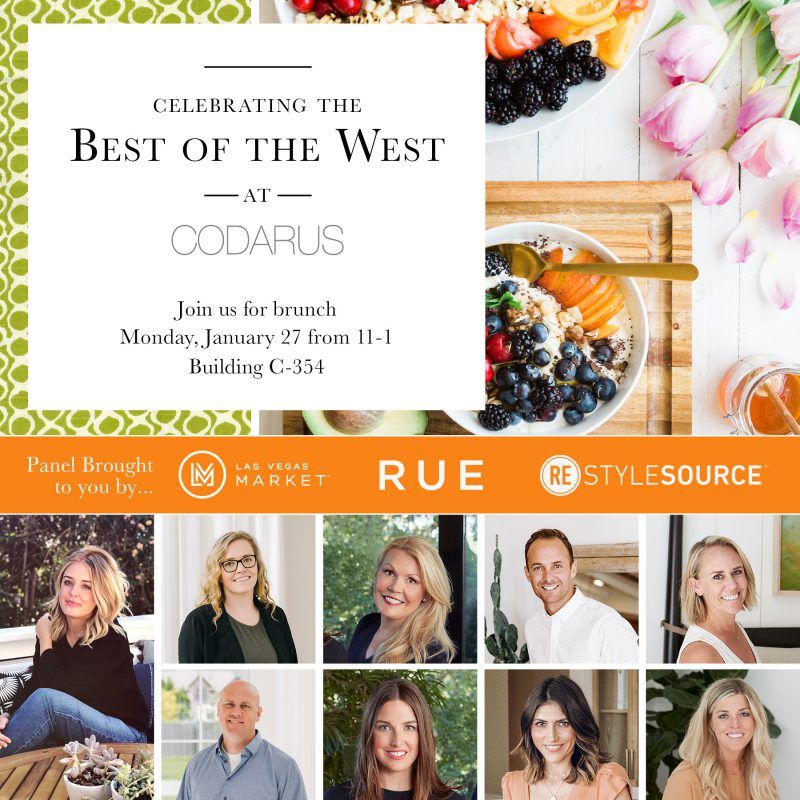 Are you are receiving our email campaigns for the latest information, SUBSCRIBE HERE