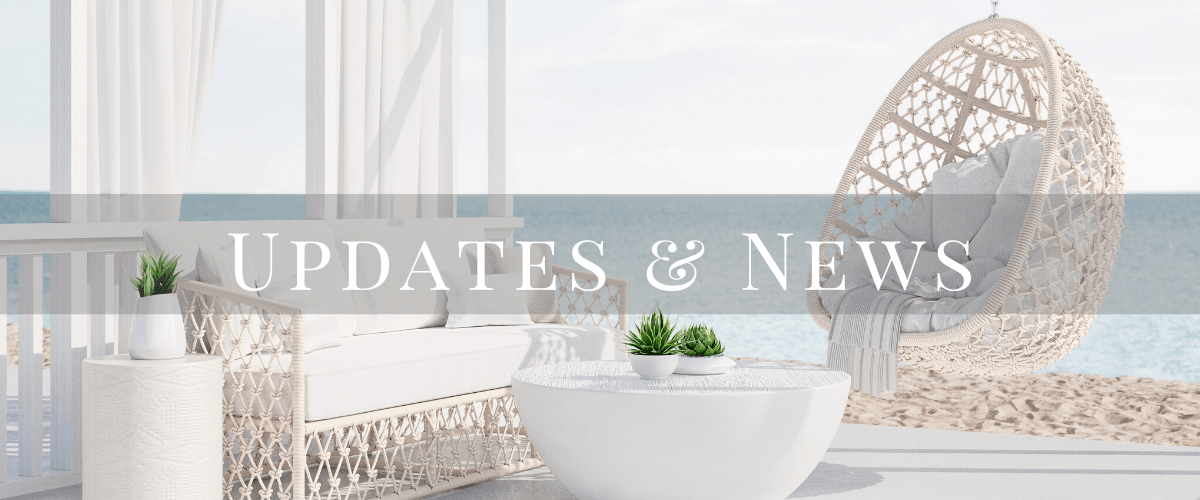 Wednesday March 4, 2020 - Sunday May 31, 2020




9:00 am - 6:00 pm
CODARUS Showroom Updates:
Our showroom locations are open again for daily business.  We are taking all necessary precautions & following safety protocols to ensure the safety of our team and our clients are met with the requirements & recommendations in place by the government.   If you are planning to visit our Atlanta Showroom, please refer to important AmericasMart phase opening information & guidelines.  We ask that you request an appointment and while visiting our showroom locations we require that you wear a mask & maintain social distancing protocol.  We are also in the office available by phone and email to meet your needs.  Should you need a swatch, catalog or sample, we can make these available for pickup.  You can also shop our website & catalogs at www.codarus.com/shop
To make an appointment to visit our showroom please call or email the showroom location directly: Phone: 214.746.5152
Website: www.codarus.com
Atlanta Showroom – atlanta@codarus.com
Dallas Showroom – dallas@codarus.com
Laguna Showroom – laguna@codarus.com
Our remote Territory Sales Managers are also well equipped to serve your needs.  We are just a phone call, a Facetime or digital link away. We are all in this together, please stay well, take care of one another.
Product Partner Updates:
Annie Selke we believe in the power of a happy home, and its ability to uplift and connect us to the things that matter most.During these unprecedented times, our Pittsfield, Massachusetts based team is doing its best to continue to provide the level of service you have come to expect from us, while complying with all government recommendations and requirements.
We are actively shipping donated fabric to design workrooms across the country for the manufacture of masks and will continue to do so. Please email Kim Cobb at kcobb@annieselke.com to request yardage for masks.
We are also sewing masks in our own workroom to donate to local and regional healthcare institutions.
While we are currently experiencing a temporary delay in shipping, our website is open and our Massachusetts-based customer service team continues to take calls and enter orders from home. We appreciate your patience and will notify you as soon as your order ships.
We will continue to keep you up to date here of any further disruption to our business that may affect you.We are grateful for your loyalty and love. We are looking forward to brighter days ahead.
Sincerely,
Annie Selke, Founder
Lori King, CEO
Abyss & Habidecor customer service is currently working remotely but the warehouse is continuing to ship out orders for in stock product.  Please note due to the arrival of containers and domestic carriers, lead times cannot be guaranteed.  At this time, we are quoting 3-4 weeks East of the Mississippi & 4-5 weeks west of the Mississippi.
Grand Image Home production is still in progress and shipping out orders
Lili Alessandra customer service is currently working remotely but the warehouse is continuing to ship out orders.
Moss Studio re-opened their factory on May 18th. They are currently working on the production schedule and will be updating your CODARUS territory manager with new estimated ship weeks for all in house orders. Moss is estimating new order submissions to ship early August. If you have a time sensitive order, please contact your CODARUS territory manager with specific dates. They will do their best to meet your needs as they strive to make up for these lost weeks of production.
Pigeon & Poodle customer service is working remotely but the warehouse is continuing to ship out orders.
Regina Home Detroit customer service is currently working remotely and can continue to process your orders.  As of April 10th, shipping has resumed, shipping lead times are approx 10-14 days. Freight orders will only be able to ship to states that are "open" to receive incoming freight.  If the receiver is open and the state is open and all of the details are confirmed, RAD will do their best to get your order out via freight.  RAD customer care team can be reached by phone 734-250-8042 or email, customercare@reginaandrew.com, are ready to field all questions, comments and/or concerns that you may have during this time
Sonder Living We have temporarily closed all of our Sonder Living retail locations across the United States until further notice.
Our customer service team is available via email at customerservice.us@sonderliving.com to answer any questions you may have regarding our products, deliveries and order updates, should we be notified of any service disruptions.
Thucassi customer service is working remotely but the warehouse is continuing to ship out orders.
TL at Home is operating normally.  Production time may be affected by the pandemic, but in general orders are being filled in a timely manner.
We will have more information soon about the new season introductions & incentives.  Be sure you are receiving our email campaigns for the latest information, SUBSCRIBE HERE