CODARUS High Point Showroom Blog
Book signing & Bites with Kristy Woodson Harvey
(4/14/2017)

Join CODARUS and friends as we celebrate the launch of acclaimed Southern author and design blogger Kristy Woodson Harvey's new book, Slightly South of Simple on Sunday, April 23, from 3PM– 5PM. Shop the latest styles from CODARUS Product Partners and be the first to take the new book home. Enjoy drinks, treats, and merriment with a little Southern Charm!
ABOUT SLIGHTLY SOUTH OF SIMPLE
From the next "major voice in Southern fiction" (New York Times bestselling author Elin Hilderbrand) comes the first in an all-new series chronicling the journeys of three sisters and their mother—and a secret from their past that has the potential to tear them apart and reshape their very definition of what it means to be a family.
High Point Market, April 21-26
(4/6/2017)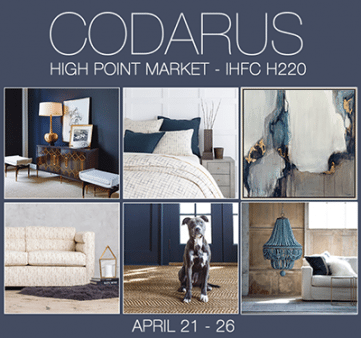 We're excited for another inspiring High Point Market, April 21-26. Experience the latest from our fabulous product partners including NEW line, Handley Drive. Be sure to put CODARUS, IHFC Building, 2nd Floor, H220, on your market plan. Plus, enjoy our product partners around campus: AVE Home (IHFC, Interhall – IH304), Soicher Marin (326 N. Hamilton Street), and Regina Andrew Design (IHFC, Interhall, IH006).
MARK YOUR CALENDARS FOR SOME FUN EVENTS!
Friday, April 21, 4PM – 6PM
Soicher Marin Showroom Grand Opening Party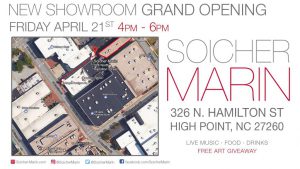 Sunday, April 23, 3PM – 5PM
Book signing & Bites with Design Blogger and Acclaimed Southern Author Kristy Woodson Harvey.
Sip. Shop. Surprise at #HPMKT
(10/7/2016)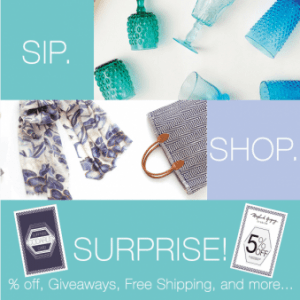 Sunday, October 23
3PM – 5PM
Sip on some bubbly, shop the latest fabulous introductions and enjoy special surprises from participating Product Partners. Surprises may include: % off, free shipping, or product giveaways.
Don't miss the fun!
CODARUS Showroom
IHFC, 2nd Floor, H220
Plus, be sure to visit the Soicher-Marin Showroom for a nightly happy hour from 5PM – 7PM. C&D Building, 1st Floor.