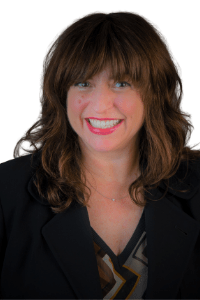 Amy Jo Cosgrove is a Pittsburgh native. After attending college at Ohio University, she heeded the call West and worked with a boutique agency representing film directors to ad agencies on the West Coast for commercial work.
Along the way, a nice Midwestern guy named Chris appeared, they quickly married and had a son, Quinn. Longing for greener pastures and a better quality of life, they moved to Kansas City where she was once again enchanted. AJ went to work for mother-in-law, Barbara at her burgeoning lighting company, Barbara Cosgrove Lamps. Recognizing Barb's extraordinary eye and superb design talent, AJ fell in love with lighting, becoming the company's Director of Sales & Marketing.
Quickly immersing herself in the home decor industry, AJ went about building the brand. AJ became the spirit of the boutique brand, elevating the line to the national stage. The company's presence grew with CODARUS to multiple showroom locations across the country. Recognizing the important evolution of interior designers in the industry, she cultivated relationships with country's premier designers. Striving to look forward, AJ broke the company into the hospitality industry, with lamps in luxury hotels across North and South America and was an early onboarder with chic home decor internet innovator One Kings Lane. Barbara Cosgrove Lamps became an industry darling known for their classic design, exceptional quality and customer service.
Upon Barbara's retirement, AJ accepted a position as VP of Sales with her long time rep group, CODARUS, recognized for their uber-tasteful showrooms and first-class roster of manufactures and sales reps. AJ is managing sales for the company's hard goods lines, bringing 15 years of industry experience, relationships and a passion for great product design.
My Lines
---