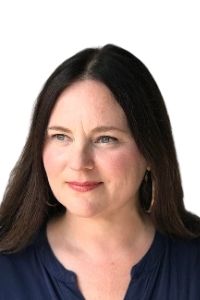 Karin Craig
Territory Sales Manager
Georgia - Southeast
South Carolina
Karin is a sales & retail professional with over 25 years of experience with a focus on building lasting relationships with her customers. She is a native of Greenville SC but moved to NYC to attend Parson School of Design and stayed for the next 26 years. After college she began her career managing a corporate retail store on Madison Ave and later moving to their corporate office for several years to work in their retail operations department.
She left that company to be a part of the opening of a new concept lifestyle store with a focus on luxury home products in SoHo. That is where she gained her experience in home furnishings buying and merchandising for an independent business that grew to 6 retail stores on the East and West Coast. Attending the Atlanta, High Point, New York and Paris shows regularly to buy and create merchandise that told a story and drove repeat business to the stores. Her favorite job title and what she always strives to be is the "Director of Vibe." With 10 years experience on that side of the business Karin began her next adventure as a wholesale sales rep for multiple home furnishings and textile lines in NY, NJ and CT.
Five years ago she had the opportunity to move back to Greenville SC as a territory manager in SC & Eastern GA for Two's Company, a gift and home accessories company. She is thrilled to call the South her home again, including a guaranteed parking place in the driveway every night! Karin lives with her Goldendoodle, George, who appreciates the slower pace of the South now that he is 12 years old, but he wishes for a few more snow days every year!
My Lines
---