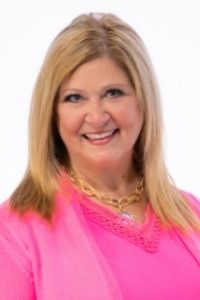 Kathleen Overton
Territory Sales Manager
Kathleen began her love for style and design while working in her family-owned bridal and formal wear boutique in Owenboro, KY. She attended Western Kentucky University in Bowling Green, KY, while attending college she was employed at an upscale furniture gallery learning design and furniture construction. After graduating with a marketing degree, Kathleen was a director at the largest advertising agencies in Louisville, KY & Evansville, IN where she developed her craft of brand development for large corporations and healthcare clients. In 2014, Kathleen decided to start her marketing strategist and brand consulting business in Bowling Green, KY where she helped clients develop their brands from logos all the way to interior design of their buildings.
Across her multiple businesses, one overarching mantra trends… surround yourself with beauty… Good people, eye-appealing brands, stunning wearables, and furniture and home goods that excite.
Kathleen has always been a city girl, but two years ago she built a modern home on an 11 acre farm in Smiths Grove, KY with her love, Oscar, and 15-year old stepson, Caden. She now knows how to drive a tractor, but still coordinates her outfits and accessories when mowing.
My Lines
---