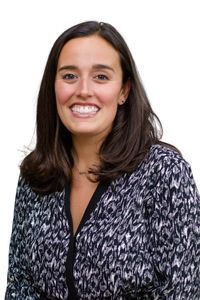 Hannah Hollis
Territory Sales Manager
Delaware
Maryland
Pennsylvania
Instagram: hhollis2
Hannah grew up in the heart of the Mid-Atlantic on Maryland's Eastern Shore. After graduating college from the University of Delaware, Hannah worked in admissions; recruiting students at Washington College, a small liberal arts college in Maryland.
In 2016 she joined the CODARUS team and moved back to Maryland after living in Savannah, Georgia for a few years. Hannah's mom is a talented interior designer and her father is a successful salesman and entrepreneur. She grew up with plenty of exposure to both the Home Furnishings Industry and sales strategy, so the
territory manager position made for a great fit.
Hannah quickly learned that her passion for beautiful design would be right at home within the CODARUS community. As someone that likes to support others and problem solve, Hannah quickly built great friendships with many of her retailers and designers.
She loves spending time with her husband, daughter (Abby) and two dogs. Hannah's perfect day includes morning coffee on the back deck followed by her favorite show, the CBS Sunday Morning News, and then some fishing on the Chesapeake Bay on her dad's boat.
Be sure to follow Hannah on Instagram to stay updated with our current products and specials, and the occasional post of Abby and her latest shenanigans.
My Lines
---