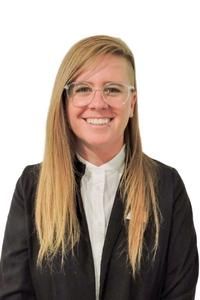 Samantha Drexelius
Territory Sales Manager
Samantha grew up in the snow capitol of the world – Buffalo, NY. She then ventured off to college in Florida to attend Ringling College of Art and Design where she received her BA in Illustration with a Minor in Business of Art and Design. The day after graduating, she began an internship at Soicher-Marin.
While working her internship, Soicher-Marin offered her a full-time position as sales support in the digital department. It was in this role that she developed a greater passion for working with clients and realized she wanted to do more than simply design art behind a desk, so she began to learn more about the business side of the art world. In 2012 Soicher-Marin gave her a chance in sales to work on house accounts and work with local designers. In 2014, as her interest grew and she successfully formed relationships with clients, Soicher-Marin made her the sales rep for Florida and she began traveling all over the state to meet clients. Sam joined CODARUS in 2016.
In her free time, she enjoys working on her own art, watching football (GO BILLS!), and spending time with her Golden Retriever, Drex.
My Lines
---